Priyanka Chopra, a global star, became a part of the 68th Emmy Awards as a presenter. After making her debut at the Oscars this year, she is all set to be a presenter at the Emmys 2016. Priyanka arrived in red. Priyanka took the fun of lady in a stunning red gown. She floats and twirls her way down the Emmy Awards red carpet in crimson gown. Emmy Awards are held on Sunday (September 18) in Los Angeles and she absolutely rocked the red carpet. (Source: Photo by AP)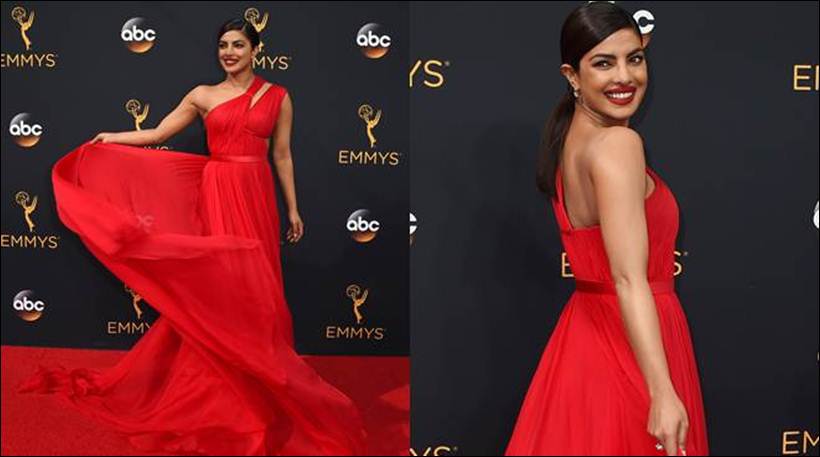 Priyanka, who is now a popular face in the west too thanks to her role of an FBI agent Alex Parrish and her much-awaited Hollywood debut in Baywatch reboot alongside The Fast and Furious star Dwayne 'The Rock' Johnson, earlier gave a sneak peak to her fans about her appearance and what she will be wearing on the red carpet.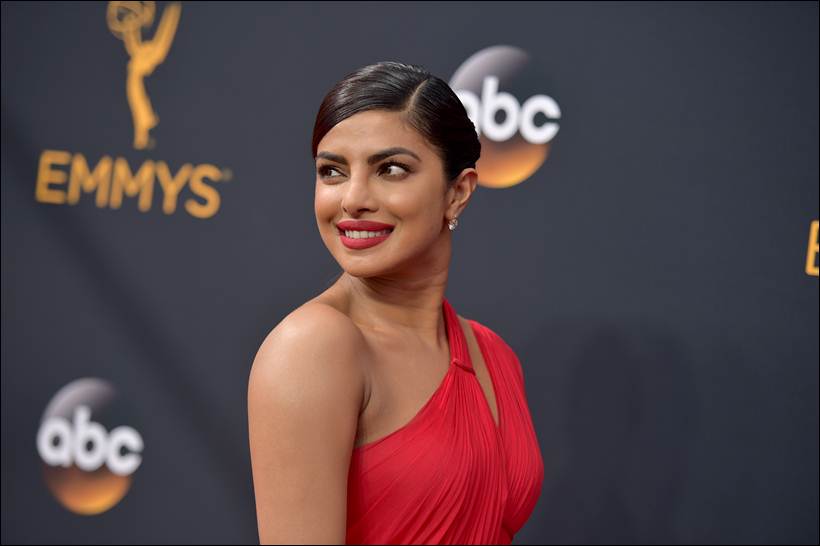 Tom Hiddleston, left, and Priyanka Chopra present an award at the 68th Primetime Emmy Awards on Sunday at the Microsoft Theater in Los Angeles.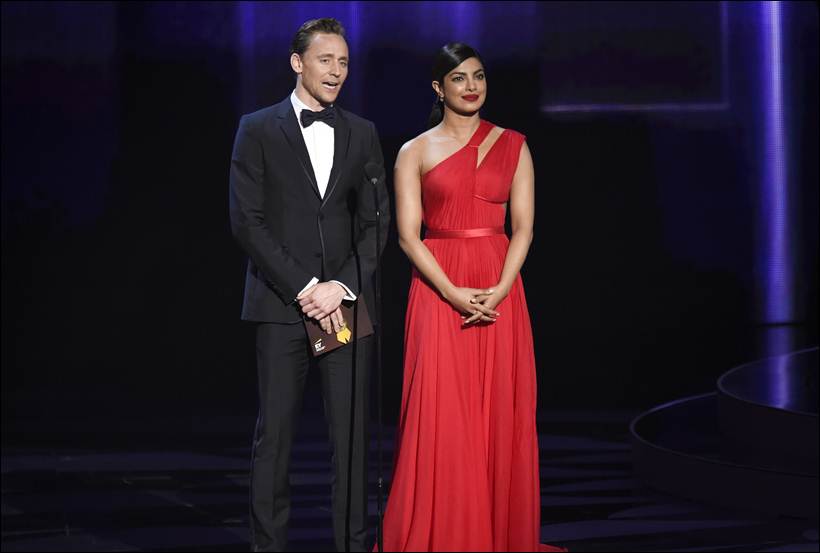 The 2016 Emmy Awards, is considered television's biggest night. But before the Jimmy Kimmel-hosted show handed out its awards, all eyes were on the red carpet