It is Durga Puja time and celebrities are also taking time out to visit pandaals. Alia Bhatt, Kajol, Sushmita Sen, Aishwarya Rai Bachchan and Abhishek Bachchan with the entire family and a lot of other celebrities like Ranbir Kapoor and Ayan Mukherjee have been spotted this festive season.
We spotted Ranbir attending a Durga pooja with best bud Ayan, and his family. The actor was dressed in a maroon kurta, and looked quite handsome. He also took out time to interact with a few fans.
Ranbir and Ayan are teaming up for a superhero flick soon. The movie has been titled Dragon, and stars Alia Bhatt as the female lead.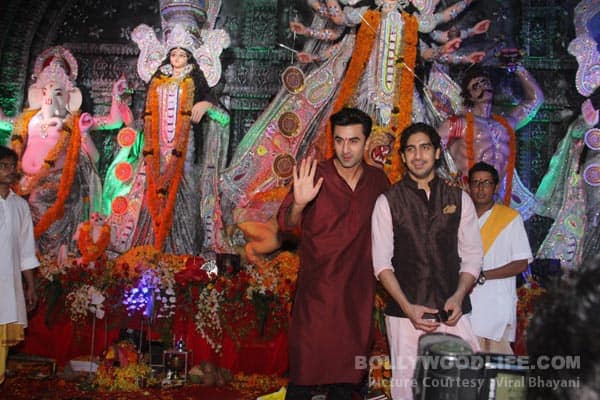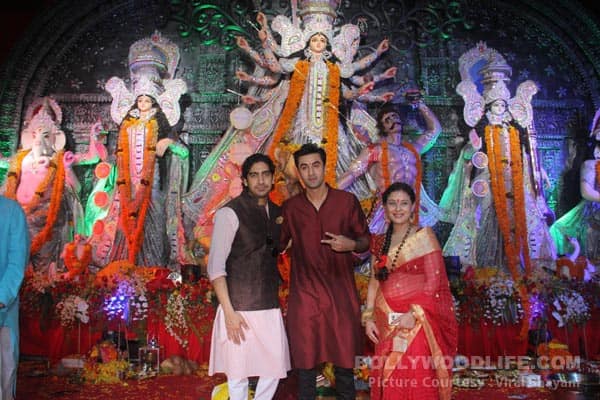 Later Alia Bhatt also participated in the event. Seems like the director and actress are bonding well ahead of the film – and this Durga puja attendance is the proof.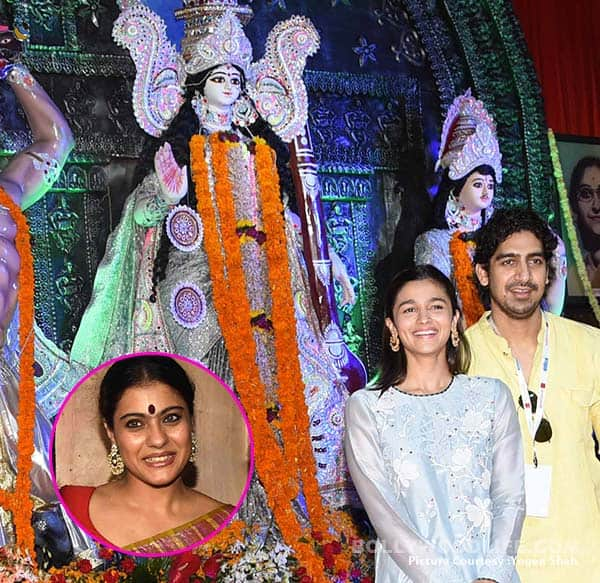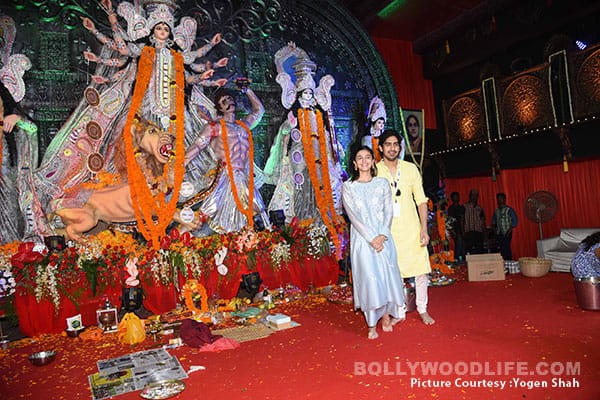 The pooja saw the participation of the entire Mukherjee family. Along with Ayan, also present at the event were Kajol. She looked utterly beautiful in their Bengali saree. Kajol, who has recently made her debut on Facebook, was also seen serving food to the attendees. Anu Malik and Ashutosh Gowariker were also spotted attending the pooja.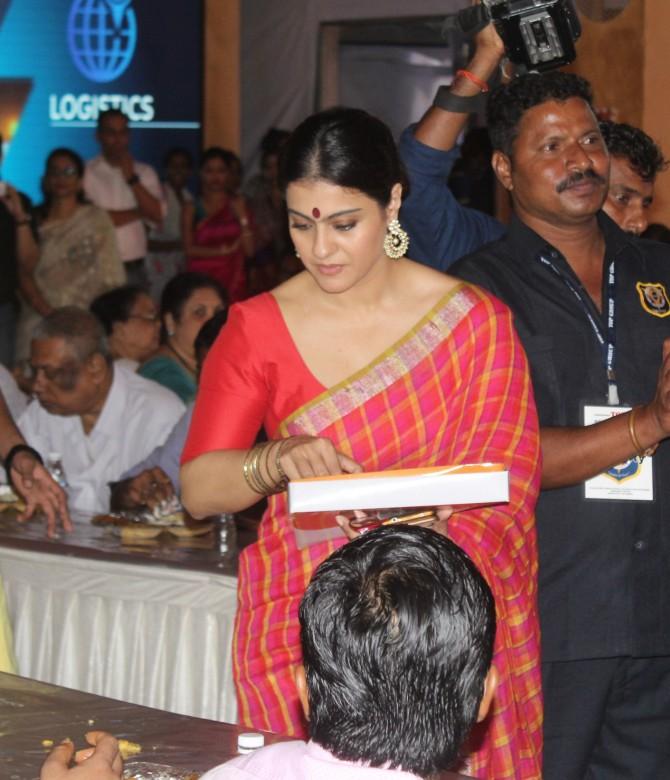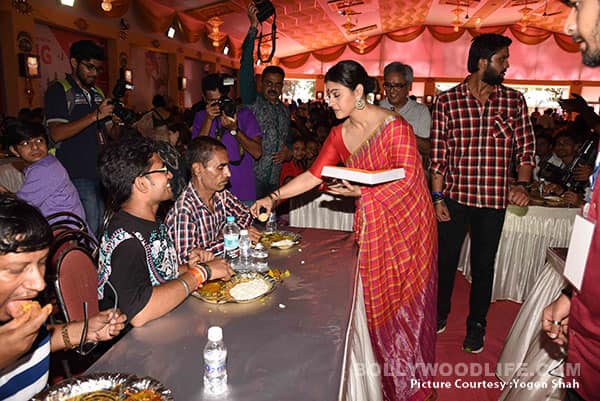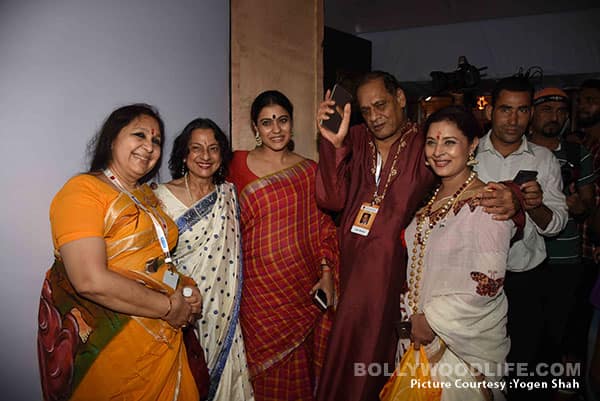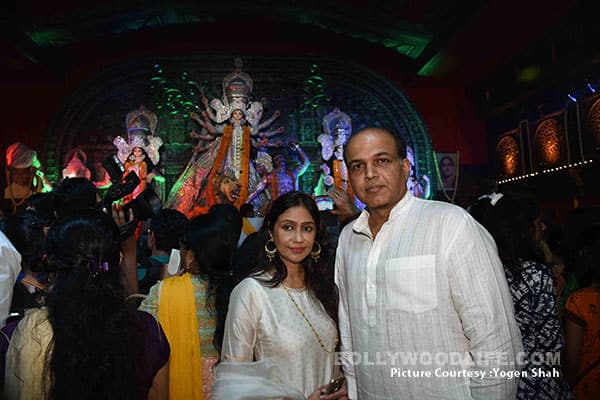 Just yesterday, Sushmita Sen was snapped attending a Durga pooja with her daughters Alisah and Renee. The actress even twinned with her younger one.
Aishwarya Rai Bachchan, alongwith daughter Aaradhya and hubby Abhishek Bachchan were seen ahving a gala time during the celebrations. Amitabh Bachchan, Jaya Bachchan and Shweta Nanda also accompanied them.