Actor Neil Nitin Mukesh got engaged to Mumbai-based Rukmini Sahay on Wednesday. The grandson of legendary singer Mukesh, has got engaged at a ceremony attended by close family and friends. It is an arranged match, and the wedding is planned for early next year.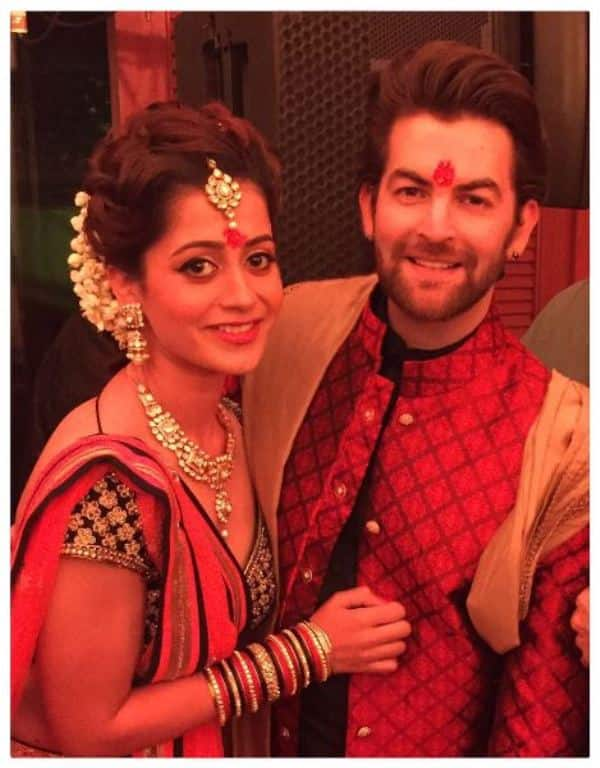 The ceremony took place at a Juhu hotel here on Tuesday, which was the auspicious occasion of Dussehra. Rukmini belongs to the aviation industry and both the families know each other well.
The 34-year-old actor chose to take the arranged marriage route and was introduced to Rukmini by his parents. Rukmini belongs to the aviation industry and her parents have been friends with the actor's family for years. The duo reportedly was in courtship for a month before deciding to take their relationship to the next level.
While the 'New York' actor looked dapper in a red-and-black sherwani, Rukmini looked resplendent in a pink-and-blue lehenga.
His father is quite happy with this engagement. "Neil is quite old school in his ways and is a firm believer in the traditional school of thought when it comes to the sacred institution of marriage. He left the decision of finding his soulmate in his parents' trusted hands and there couldn't have been a better match for him than Rukmini," Nitin Mukesh said.
Talking about his daughter-in-law to be, Neil's father Nitin Mukesh says the family is "ecstatic" that Neil will finally settle down. "She reflects the values and traditions that Neil has been raised with and compliments him in every way possible. The celebrations to the final countdown have already begun," Nitin Mukesh added.