Badminton World Championships :
PV Sindhu tells the story of her first Badminton World Championships medal in 2013 with some wondrous detailing of how it felt to star in the tale. "It was a great moment. It was much before the Olympics, and the Chinese used to be very strong. No one could have guessed that some Indian girl would just come and beat the Chinese and win a medal," she says with a happy shrug, a day before she sets out to for a third shy at the podium — preferably silver or gold. The 22-year-old has had enough losses in her career on either side of those back-to-back medals — and against terribly unfancied names in frightfully early rounds — to fall back into the character of being just "some Indian girl." Till that afternoon in Rio.
Silver at the 2016 Games
There aren't too many Indians who can say an Olympic silver medal was the start of something beautiful. For most, it would be the pinnacle of their achievements. But Sindhu's world became one of immense possibilities the day she won silver at the 2016 Games. We should've known sky's the limit when she won the first bronze, India's first in women's singles. There was a second bronze a year later, just to be sure. A pattern had emerged, and Rio confirmed it — Sindhu was meant for the big stage. At the Glasgow Worlds, India can get ready for another brush with bonafide global success all over again. Because here is a career carefully crafted and minutely monitored for excellence at the majors.
Modern sport sees wisdom drilled into Under-25s by coaches and the support team with such pin-pointedness that you want to look behind their ears and check for Bluetooth devices. Not a word out of place, it's as if voices in their heads are edited for enunciation. "Responsibilities are high because I head into the Worlds as an Olympic silver medallist.
Before and after
For all purposes though, Sindhu's life until this moment is divided into Before Rio and After Rio. "I've changed the way I physically and mentally approach a big tournament. But after Rio, the confidence just increased a lot," she says. Even two World Championship medals – beating the top Chinese names on the way, hadn't given her the cushioning that Rio's affirmation finally did. That Sindhu can win at will was proven at the India Open in April. "Everyone was saying they couldn't come and watch in Rio. So I enjoyed beating Carolina (Marin) and winning the title in front of my home fans and family," she says.
Marin's mental tutoring is also along carefully constructed lines. "I am not looking at the Worlds to defend a title. And I am fighting for a new one," she says shadow-boxing against piled pressure. "I need to forget about the Olympics. This is a new tournament," she adds.
Sindhu's lighthearted memory of the Olympic final is how high-pitched and voluble it got. To a question on how 'stroppy' the women players could get off-court, she would chuckle, "You know what happened at the Olympics, right? We kept screaming at each other! But of course, off court, we're friendly." Going forward, it's this lightness of being — as tutored as it might be — which will play a big part in moulding how she approaches her biggest matches.
Before Rio
There was quite another Sindhu who had melted at the first sight of pressure. Tipped to win the Commonwealth Games gold, she would twice lose to Canadian Michelle Li in the 2014 edition — the semifinals leading to a rare lashing from coach P Gopichand that had left her in muffled tears. At some level, it was the turning point in her career, for never again would she go down in battle for being afraid to lose. "Yea, I got a bronze then," she says wryly, having picked herself up from the loss to put her head down and win the third-place playoff.
Team physio C Kiran says she never really fell apart — even at the height of dealing with the foot injury when she sat in a chair and strengthened her upper body. It's been an upward curve ever since — with her losses best interpreted as studied silences in less important fixtures, lying in wait for this World Championship challenge.
As such, even Marin's absence from the title-winners' list since the Olympics — she has three finals through what was believed to be a tough back injury — ought to be read as her peaking towards the Worlds. It would be foolish to write her off — and her planning meticulously included training in Spain's San Sebastien, to acclimatise to conditions similar to Glasgow.
Tai Tzu Ying
While Tai Tzu Ying has robbed the Worlds of its strongest contender by opting to play the World Universiade, there are enough women who will make it the showpiece event at Glasgow. In what were a surreal pair of questions, Lin Dan and Lee Chong Wei were first asked if they felt overshadowed by the women's games which was infinitely more interesting and varied at this stage.
While the Chinese women are always accompanied by a halo of mystery — though they've not won anything big, even experts are reluctant to name a favourite with top-seeded Akane Yamaguchi, a stubborn competitor, and Sung Ji Hyun (potential roadblock for Saina Nehwal) coming into the Worlds looking good. After a long time, the original prodigy Thai Intanon Ratchanok is said to be looking very solid and fit in training, and could well assert her class once again.
In the best of frames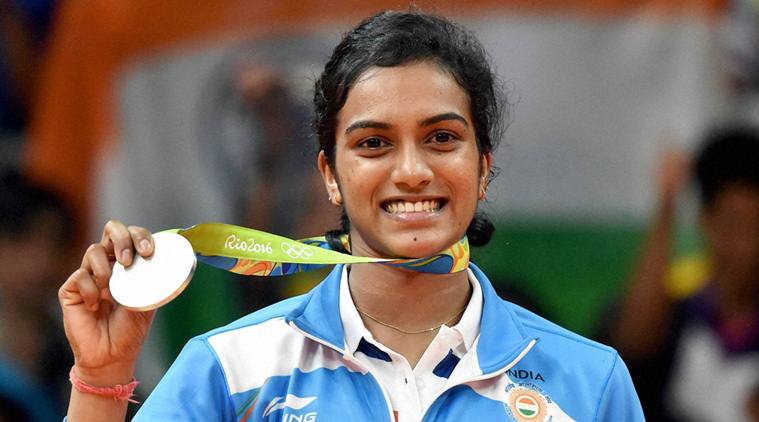 Sindhu, after Rio, though, has put herself in the best of frames to gather happier memories from Glasgow this time. She never really carried much fat on her muscles, but even the last sliver has been got rid off. She follows the men's programme in training, as set out by Indonesian mastermind Mulyo Handoyo.
Speed and endurance are what Sindhu's game are built on, though she has back-to-back potential opponents who are as tall if not taller than her, in the Korean Hyo Min and Chinese Sun Yu, who could make life trickier for her on a given day. The Olympic silver was one of the best things to happen to PV Sindhu — it did just enough to stoke her hunger for success, and it injected a confidence for life that will never go away. Glasgow could script a redemption song, and Sindhu will love telling it her way. Of how "some Indian girl" saw the big prize and blew her rivals away.