While on her way to Canada with her mom for the Toronto  International Film Festival 2017, Priyanka Chopra made quite a statement in athleisure wear. Spotted at the airport looking cool in a slogan T-shirt from Cover Story and an equally interesting pair of track pants with checkered stripes on the sides which she layered well with a moto jacket, the actor seemed really comfortable with her travel style. It was at that very moment we realised that the lady is going through a good fashion spell and would come up with a stellar look for the international red carpet.
Guess what, we were right! Chopra along with celebrity stylist Cristina Ehrlich gave us another jaw-dropping look, like a thousand other times in the past, at the festival in a sexy black number. The figure-hugging dress by Zaid Affas with the plunging neckline and a thigh-high slit accentuated her curves. We like how it cinched at the waist to break the monotony of the outfit.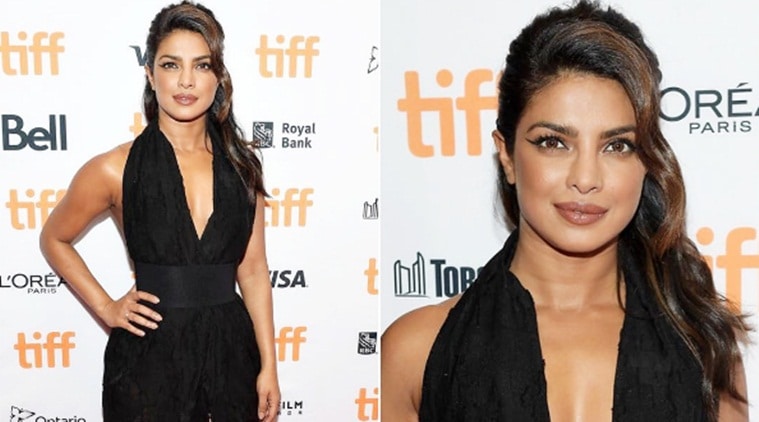 What we love the most is that she kept the rest of the look simple, without even a touch of jewellery to it. We think it's a good way to let your outfit talk if it's a gorgeous one as this. Even her hair styled into a dreamy half-up, half-down style and swept to one side and her make-up with the gorgeously done winged eye liner, bronze highlight on her cheekbones and the lovely chocolate-y lip shade complemented the dress well. Usually, as is the trend now, people would have gone for a bright red lip shade or a soft pink one, but not Chopra, because she is a fashion chameleon! We think she did really well for herself.
Also read: Priyanka Chopra made $10 million in 2016-17, according to Forbes