Festival of lights, Diwali, is one of the most celebrated occasions in India. Also known as Deepawali/Deepavali, it is observed across the country in the autumn season, and by Hindus world-wide. This year, Diwali falls on October 18 and 19. The first day is celebrated as Chhoti Diwali and the latter is the main day. But the festivities start on Dhanteras (October 17) and carry on till Bhai Dooj (October 21).
The significance of the festival is the victory of light over darkness, good over evil, knowledge over ignorance, and hope over despair. The preparations of this festival begin days before the actual date. People clean and renovate their homes and offices, special shopping is done for the occasion, homes are decorated with lights and much more. The market too booms with various varieties of crackers, lights, lamps candles and sweets.
Here are the pictures of pre-Diwali pictures from all across India:
A woman paints a diya before Diwali celebrations at Kumbharwada.
A diya being painted in festive colours prior to Diwali celebration at Kumbharwada.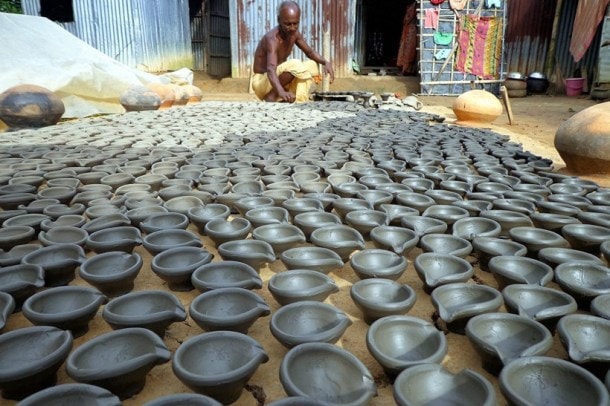 potter makes diyas in preparations for the upcoming Diwali festival in Agarta, Tripura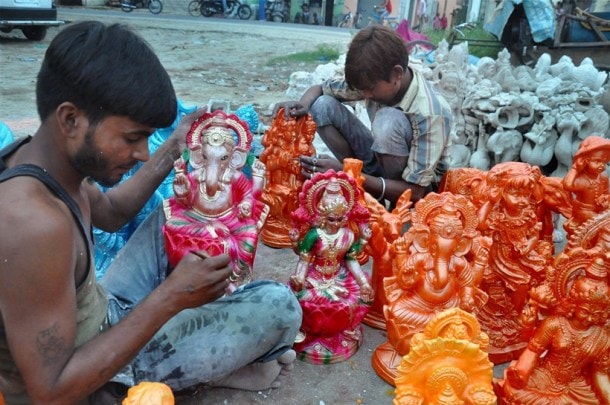 Artists work on idols of the Lord Ganesha and Goddess Lakshmi ahead of Diwali festival in Moradabad.