The United Democratic Front in Kerala has called for a statewide shutdown on Monday to protest against the central and state government's 'anti-people policies' and the rising fuel prices. The hartal that has called from 6 am will continue till 6 pm in the evening.
While, leader of Opposition, Ramesh Chennithala has assured that the protest will peaceful, Chief Minister Pinarayi Vijayan has warned of strict action against those disrupting normal life. "Stern action would taken against those who force traders to down shutters or threaten people who report for work in offices. Necessary protection would given to passenger buses to operate service. Police would strengthen patrolling, would keep a vigil at government offices and courts to ensure their normal functioning,'' said an official communication from the CMO.
Kerala hartal LIVE updates
9.40 pm: In a live video on Facebook, Leader of Opposition, Ramesh Chennithala spoke about the reason behind the daylong shutdown in the state. Talking about the hartal, he said the protest has called to bring government's attention to the problems faced by poor, commoners and fixed wage workers. He also requested people to participate in the movement against BJP which is "looting the people" and the state government which "doesn't mind the extra money received through fuel prices." He also lashed out at the state government for failure of the law and order in the state and the increasing farmer suicides.
9.38 pm: Speaking about the hartal, a man waiting at the bus stop said, "It's all politics. There was no need for a hartal. Ksrtc buses are running. Metro is also there. I have to go to Kaloor."
9.30 pm: In a huge relief to the people, the metro is operating in the state.
9.29 pm: Shops in Edapally closed because of the protest. However, privaye vehicles can seen on the roads.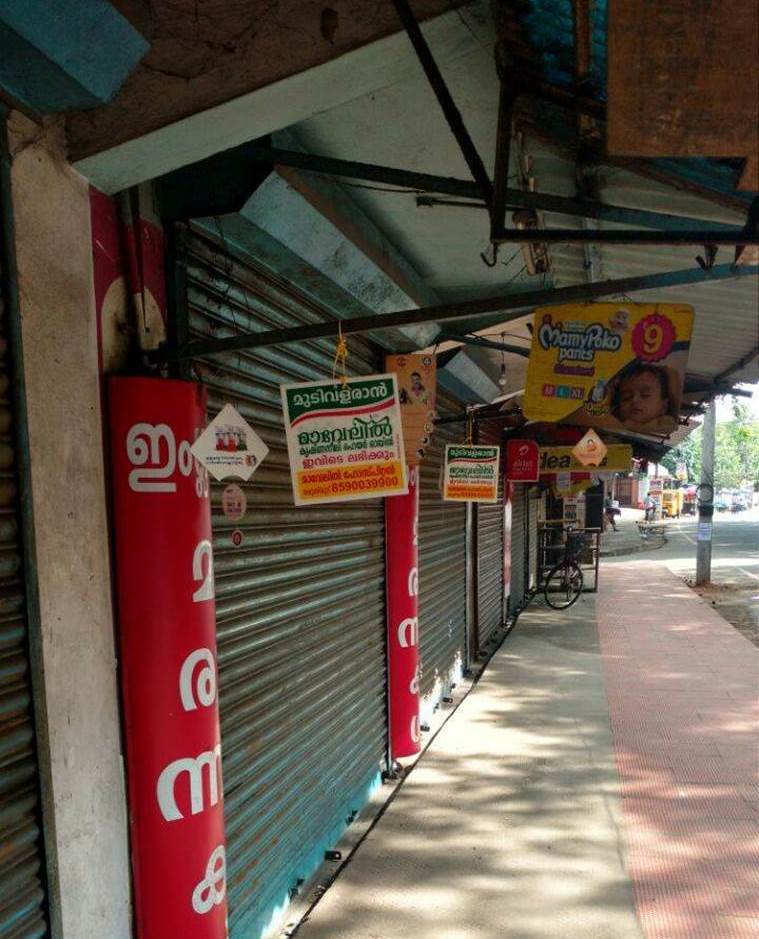 9.02 pm: Exams of Kerala University, MG University and Kannur University have postponed in the wake of the protests.
8.50 am: Taking to Twitter, Vijayan said, "Will ensure security of public in the wake of hartal declared on 16.10.2017. State police chief directed to make necessary arrangements." He also said that police patrolling will strengthened and that smooth functioning of offices, court, and institutions will ensured.
8.40 am: Milk delivery exempted from the strike.
8.30 am: A petition filed before the Kerala HC challenging the shutdown in the state today. The court has asked Chennithala to explain the reason behind the strike.