The nation today remembers Mahatma Gandhi, as it observes the 70th death anniversary of the father of the nation. Gandhi was shot dead 69 years ago on January 30, 1948, by Nathuram Godse. President Ram Nath Kovind, Prime Minister Narendra Modi, Congress president Rahul Gandhi among other leaders will pay their tribute to Gandhi at Rajghat on this occasion.
Prime Minister Modi in his last 'Mann ki Baat' address said, "The path of peace and non-violence, is the path of Bapu and this is applicable not only for India or the world but also for a person or a family or a society. The ideals which Bapu practiced in his life, things that he imparted are relevant even today." "What can be a bigger tribute than taking a vow that we shall tread the path of Bapu – and walk, as far as possible?" he added.
Gandhi was the pioneer of non-violence and practiced it throughout his life. His struggles brought freedom to a country which had been under British rule for about 200 years.
Prime Minsiter Narendra Modi tweeted about Gandhi's death anniversary. "Remembering Bapu on his Punya Tithi," the PM tweeted.
पूज्य बापू की पुण्यतिथि पर उन्हें श्रद्धांजलि. Remembering Bapu on his Punya Tithi.

— Narendra Modi (@narendramodi) January 30, 2018
Renowned sand artist Sudarsan Pattnaik, a Padma Shri awardee, paid tribute to the Mahatma, creating a sand installation themed around Gandhi's iconic glasses.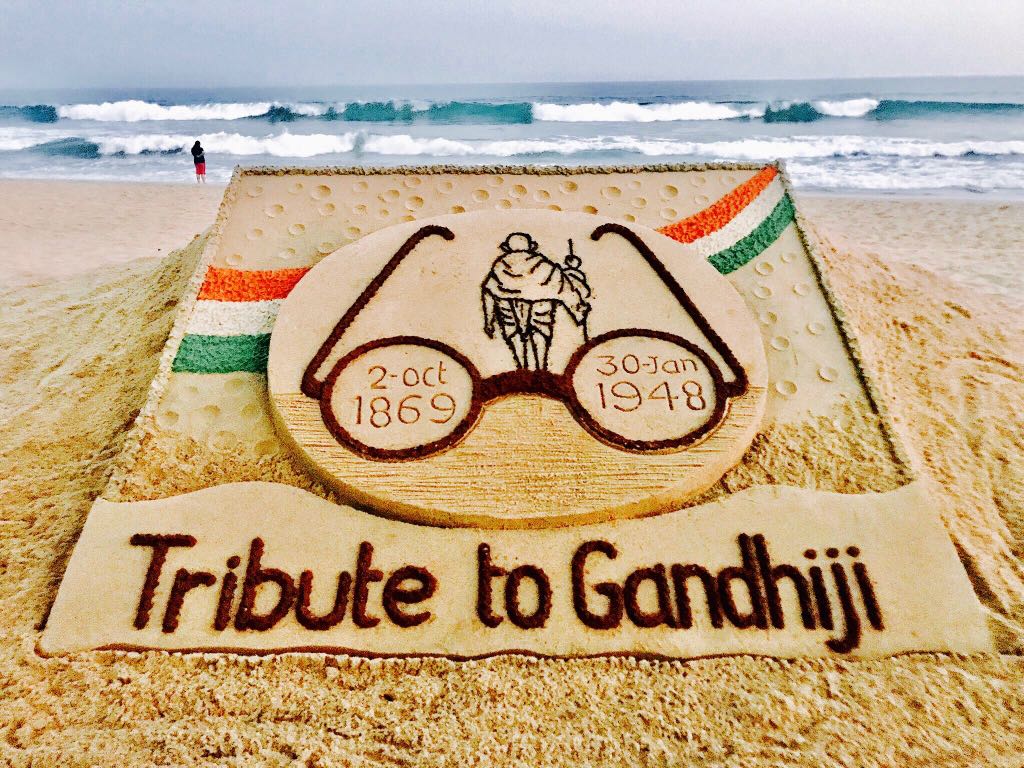 Former Prime Minsiter Manmohan Singh, Former Congress Sonia Gandhi paid triubte to Mahatma Gandhi at Rajghat today morning. Congress president Rahul Gandhi paid respects to Mahatma Gandhi at the Gandhi Smriti in New Delhi.